Pink Sugar Type **SPECIAL ORDER ONLY** SEE DESCRIPTION FOR DETAILS.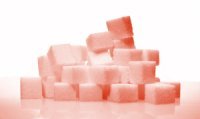 *SPECIAL ORDER ONLY-MINIMUM OF $50.00 MUST BE PURCHASED IN THIS FRAGRANCE FOR ORDER TO BE FULFILLED*
*SHIPPING WILL BE DELAYED BY 1 WEEK.*
Pink Sugar is a journey through the pleasures and flavors of childhood with a playful blend of vanilla and caramel. Notes include Bergamot, Sicilian Orange, Raspberry, Fig Leaves, Lily of the Valley, Licorice, Strawberry, Red Fruit, Cotton Candy, Tonka (Vanilla), Caramel, Musk, Sandalwood, Powder.