Stonehedge Type **SPECIAL ORDER ONLY** SEE DESCRIPTION FOR DETAILS.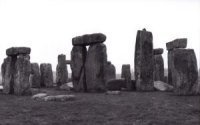 *SPECIAL ORDER ONLY-MINIMUM OF $50.00 MUST BE PURCHASED IN THIS FRAGRANCE FOR ORDER TO BE FULFILLED*
*SHIPPING WILL BE DELAYED BY 1 WEEK.*
Archipelago Type Smoked Cedar Wood, Bergamot, and Amber blend perfectly to invoke the ancient mysteries of the Druids!